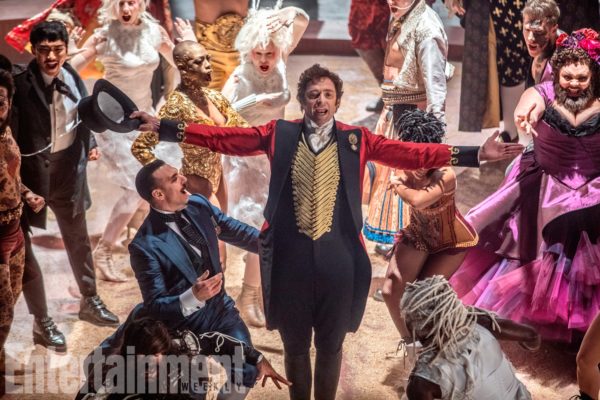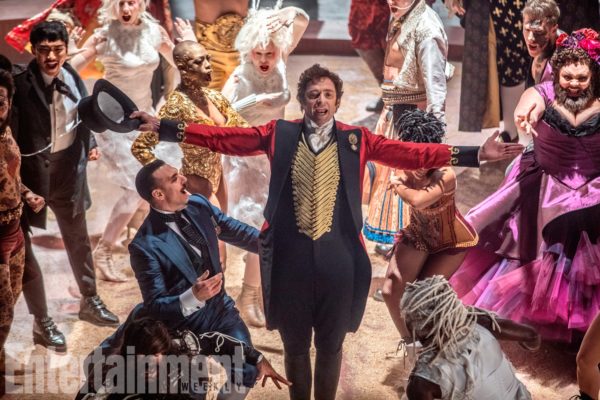 IT'S SHOWTIME!
THE GREATEST SHOWMAN is a new 20th Century Fox  upcoming American biological musical drama film directed by Michael Gracey and written by Michael Arndt, Jenny Bicks, and Bill Condon. The film stars Hugh Jackman, Michelle Williams, Zac Efron, Zendaya, Rebecca Ferguson and Yayha Abdul-Mateen II. It is scheduled for a Christmas Day 2017 release in the United States.
Jonathan Redavid Plays the role of "The Three Legged Man" Frank Lentini. Starring Hugh Jackman as P.T Barnum and Zac Efron as Philipp.
FULL TRAILER
Below on the left in a blue tailored suit Jonathan Redavid as "Frank Lentini" with Hugh Jackman "PT Barnum"and the Circus Oddities.